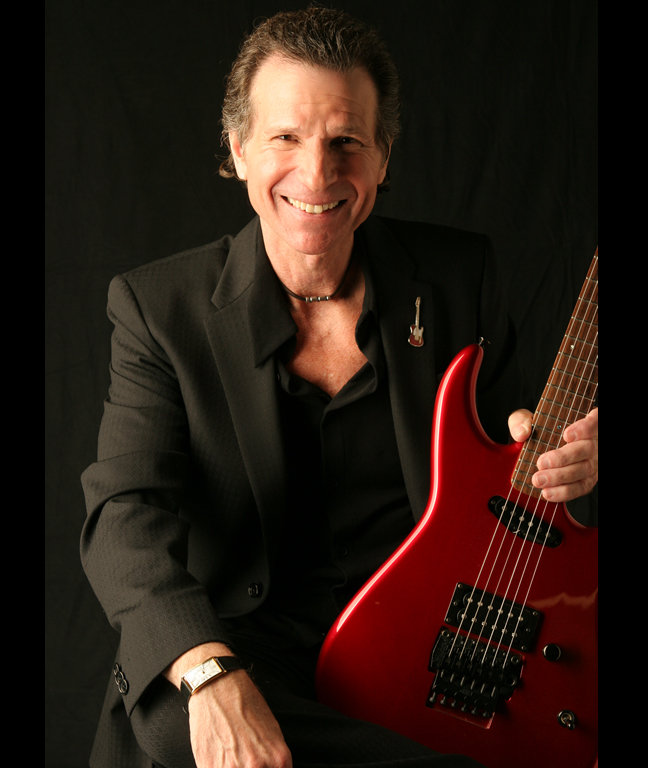 Richard Warren Rappaport
Richard Warren Rappaport is a BMI recording artist, songwriter and publisher. He has performed his original music live on television, radio and onstage, and at numerous events in support of the arts, including the Broward Center for the Performing Arts, and the Steinway/BMI Music and Arts Showcase series.
His recordings have been played in film and on television and radio. His soulful composition, "Louisiana Way," was in the soundtrack of the CBS Television Movie of the Week, "The Madam's Family: The Truth About the Canal Street Brothel." Following the film, "Louisiana Way" was placed in consideration for an Emmy™ nomination for background source music.
His tropical ballad, "Sail Into The Sun," was engineered and mixed by the late legendary producer, Tom Dowd, and charted into the Top Twenty on the Friday Morning Quarterback (FMQB) national Adult Contemporary Charts.
And his pop classic, "Great Rock 'N' Roll," became the theme song for the television show "Hello Hollywood," which aired on WHDT Television, West Palm Beach, and is now on iStudioi.com.
He has produced in music, film and television, and his recent recorded releases include "American Pop" and "American Pop II," found in digital stores everywhere. He has been an on-air television personality, producing and co-hosting "Hello Hollywood."
He recently made his artistic and directorial debut in the motion picture and docu-concert, "Concert," about the artistry of music. Borne out of a live acoustic benefit performance, music, art, and creativity merge in this introspective look into the world of songwriting, where every song has a story and every story has a song.
"Concert" is about the genesis of original music, the texture that lives in a musical composition, and its artistic relevance to our world. The film premiered at the Ft. Lauderdale International Film Festival and the Doc'Miami International Film Festival and has been screened at the Women in Film Independent Film Series in Los Angeles as well as the Boca Raton Museum of Art during National Smithsonian Weekend, and other venues.
Richard Warren Rappaport believes in the importance of ongoing discussions on topics and issues facing the entertainment industry today, and supports the film, television, and music industries and emerging and established talent within it. His performances are dedicated to civic, charitable, and educational causes and he is active in civic, charitable, and educational organizations in South Florida, New York, and Los Angeles.
Photo courtesy of Lynn Parks

Book RICHARD WARREN RAPPAPORT  for your corporate event, appearance, speaking engagement, private party, public concert, fundraiser, or endorsement. Submit a Booking Request Form and an agent will reply within 24 hours.
Booking RICHARD WARREN RAPPAPORT is that easy…
Contact AER Management to Book Richard Warren Rappaport Angel@AERManagement.com