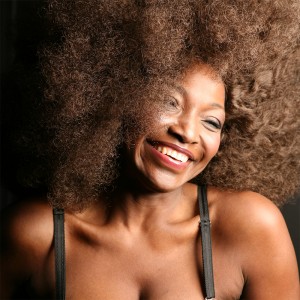 Shannon
Shannon Grammy Nominated, International Dance and Freestyle Queen (sold 10 million World Wide).  2012 international Dance Diva Award, Jack the Rapper Award, Dinah Washington Award,  Hall of Fame Award, # 1 Dance Artist (Billboard Almanac (the Year) beating out "Prince #2") top ten R&B Vocalist 1985 Billboard Almanac (for the year).
It's that voice. Strong and soulful. Emotional. Unique. Completely Shannon. Her greatest songs, billboard #8 pop, #1 R&B, #1 Dance and # 23 best Song in the World ever recorded "Let The Music Play" ( "Give Me Tonight"#1 R&B and Dance. "Do You Wanna Get Away" # 1 Dance are haunting, enduring, and made unforgettable by … that voice. There is something special there.
Born Shannon Brenda Greene in Washington, DC on May 2nd.  she grew up in Brooklyn, New York, and studied both singing and dance as a child.
Shannon was attending York University and touring with the New York Jazz Ensemble when she laid down the vocals for the song that would soon be regarded as both a pop classic and one of the most influential dance records of all time,  "Let The Music Play." It subsequently made its way to Billboard number #1 on the US R&B and Dance charts and number 8 pop and Top ten of BillBoard World Charts. The follow-up,"Give Me Tonight", also reached #1 R&B and Dance.  making it's mark as the #1 Song of the year 1985.  she gained two further chart hits with "Give Me Tonight" "My Heart's Divided and "Sweet Somebody"  reaching #16 (Top 20 hit).  She continued to tour World Wide. Belgium, Norway, Istanbul and Ankara Turkey, Italy ( Florence, Roman Milan, Milan Due, San Remo) Germany (West and East Berlin, Hamburg, Dusseldorf, Frankfurt, Japan (Tokyo and more) Beruit, Lebanon, Kuwait, Baghdad, France, England, Tel Aviv, Israel Radio, the Caribbean (Jamaica, Trinidad, Aruba, Curacao, Bahamas, Barbados, Haiti, Puerto Rico, Mexico (Puerto Valletta and more) and also appeared in several off-Broadway productions. In the 90s she collaborated with Todd Terry on "It's Over Love" & The Best Is Yet To Come",  Sash! "Move Mania" & Come Fly With Me", LeRhythm Digital Take A Little Time"(England), Part Time Lover (Italy) with Sabrina Serlano "Part Time Lovers"
Movies SoundTracks : IMDB website (Shannon (ix)
Please see a list of Soundtracks including Criminal /Fatal Beauty starring Whoopi Goldberg.
Please also note 
-Video Games,
-Ringtones
-Cover Songs
-Budwiser Jingle
-Pepsi and Black Angus Video
-National Anthem / NY Nicks Half Time
-NJ Nets
-Dave Winfield show
-Melba Moore Show
-Entertaiment Tonight
-Merve Griffen
-Solid Gold
-American Band Stand
-Soul Train US and Europe
-Top Of The Pops England
-Hit Me Baby
_Irish TV
and so much more…
This multi-award winning Diva who sold more than 8 million copies of her very first album has been a staple recurrent artist on radio stations of all formats. "Let The Music Play" once again dominated the crossover/dance scene in the 90s, when Shannon was featured on VH-1, and gave birth to a new phrase in the music business jargon. the "Shannon Sound", widely imitated, but never quite duplicated.
Shannon has received the very prestigious New York Music Award for best dance artist as well as the Hall Of Fame Award for the album and single"Let The Music Play".
In 2000 Shannon released her fourth studio album, The Best Is Yet To Come, her first album in fifteen years. Chris Barbosa was invited back as a producer and updated her 1980s hits with a similar sound. Many notable producers, including Andy Panda and Tony Moran were featured on the new album. An updated "Give Me Tonight" from the set made the song a colossal club hit again when released as a single.
Working with contemporary producers such as John Poppo (N' Sync, Backstreet Boys), Tony Moran (Gloria Estefan, Cover Girls, Mandy Moore) and Todd Terry (Cher, Moloko, Sk8), Shannon has crafted a new sound to stand beside the Classic Chris Barbosa standards "Let The Music Play" and "Give Me Tonight" which as been given a massive workover for Y2K by Hex Hector. 
The Best Is Yet To Come  (written by Shannon & Todd Terry) is about the completion of a journey, a union of old and new and the promise of a new look back to the future.  Life, Death and Resurrection (Inspiration:  Mother expired 9/9/1996).
Book SHANNON for your corporate event, appearance, speaking engagement, private party, public concert, fundraiser, or endorsement.
Submit a Booking Request Form and an agent will reply within 24 hours. Booking SHANNON  is that easy…